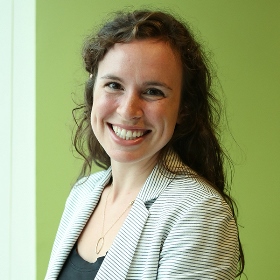 Jillian Roland
Principal, New York
---
What I care about: I care about ensuring every child has the opportunity to thrive. I believe the education sector has the capacity to improve the life chances for all children and their families and that nonprofits and philanthropy play a critical role in this work.

What I bring to this work: Passion for and experience in K-12 education. Prior to Bridgespan I worked in school district policy and strategy through the New York City Department of Education's Office of Portfolio Management and as an Education Pioneers Fellow supporting Oakland Unified School District's community schools strategy. I also consulted with education organizations during my graduate studies and through Columbia Law School's Center for Public Research and Leadership. I began my career in the classroom, teaching high school math in DC Public Schools through Teach for America.

My favorite projects: I have many favorites! They range from supporting strategy, sourcing and diligence related to philanthropic "big bets", to supporting organizational strategy and implementation with organizations like Communities in Schools, the Internet Society Foundation, and National Geographic Society, to coaching nonprofit executive teams in Chicago through our Leading for Impact® offering.

My expertise: Strategy, Sourcing and Diligence, Operating Models, K-12 Education

What I do outside the office: Lately, I've spent my free time exploring New York City's parks or hiking in Vermont with my husband, daughter, and dog, Ziti.

Education: I received a BA in Philosophy from Yale University, a Masters in Teaching from American University, and an MBA with Distinction from Columbia Business School, where I co-led the Social Enterprise Club.