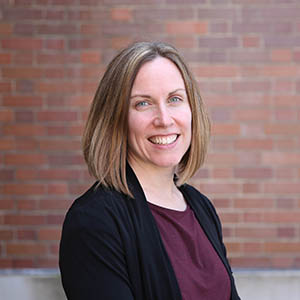 Karen Anahory
Director, New York
---
Karen Anahory is a Director at the Bridgespan Group's New York office.
Karen Anahory is a Director on Bridgespan's Learning and Innovation team. In her role, she supports the processes and systems within Bridgespan that foster a culture of learning and continuous improvement. This work encompasses knowledge management, ensuring colleagues have equitable access to insights and information, and impact assessment, gathering feedback from our clients to inform our practices.
She joined Bridgespan in 2008 after spending eight years in business-to-business publishing, performing tasks such as graphic design and research project management for a variety of foodservice-oriented magazines.
Currently, Karen is a coach for the Connecticut Odyssey of the Mind program. She is a graduate of the SUNY system, with BA degrees in English and Communications and a minor in Art from SUNY Geneseo. Additionally, she holds a Masters of Science in Publishing from Pace University.