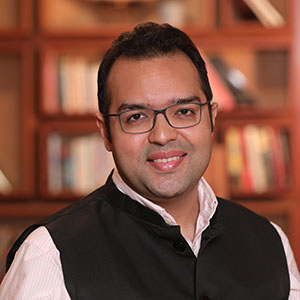 Kashyap Shah
Partner, Mumbai
---
Kashyap Shah is a partner and head of the Bridgespan Nonprofit Development Program (Asia and Africa) in The Bridgespan Group's Mumbai office. He brings a unique core of consulting, public policy, governance, and development skillsets honed across developed and emerging economies. His experience includes policy making, investment promotion, strategy and operations advisory, program management and impact investment.
Kashyap led the Michael & Susan Dell Foundation efforts to pioneer systemic education reforms in multiple Indian states with an endeavor to improve learning outcomes of over 15 million children in K-12 space. Kashyap played a pivotal role in building large scale data frameworks and ecosystem for education programs across India. He also structured multiple impact investments in order to create market models for improving quality of education in affordable private schools.
Prior to joining the foundation, Kashyap worked as an officer on special duty with the Andhra Pradesh Government. He conceptualized and designed industrial and sector policies (2015-20) with an objective to draw in investment of US $35 billion over a five-year period and generate one million new jobs. He was also instrumental in setting the edifice for improving ease of doing business in Andhra Pradesh.
Kashyap has deep corporate strategy experience across in multiple sectors with a leading strategy consulting firm. Besides his professional pursuits, Kashyap has done policy advocacy work with Save the Children (Singapore) and Department of Economics at LSE.
Kashyap is an avid swimmer and practices water aerobics. He is a policy enthusiast and tracks politics closely with a belief that politicians can be the biggest change agents.
Kashyap has a Master's degree in Public Administration from London School of Economics along with a dual degree in Public Policy from the National University of Singapore. He is a Graduate in Business Management from University of Mumbai. He is a recipient of British Council Scholar award.