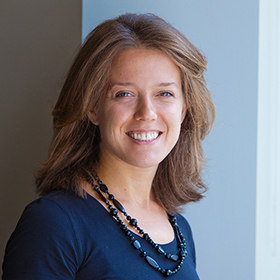 Kate Lewis-LaMonica
Senior Manager, San Francisco
---
Kate is a senior manager in Bridgespan's San Francisco office. Since joining the organization in 2015, she has worked with a wide range of clients in education, youth services and healthcare. Across her foundation and nonprofits clients, she has supported organization-level and program-level strategy development, sourcing and diligence of grants, and implementation planning. She is a co-author of the article, "School District Innovation Zones: A New Wave of District-led Efforts to Improve Economic Mobility."

Prior to joining Bridgespan, Kate worked at the Boston Consulting Group, and managed strategic planning and school model innovation at Rocketship Education, a national network of K-8 public charter schools. She also worked for several years in DC public education, leading strategy research at CityBridge Foundation, the family foundation of David and Katherine Bradley.

Kate earned her MBA from the Haas School of Business at University of California-Berkeley and her BA in public policy from Princeton University.