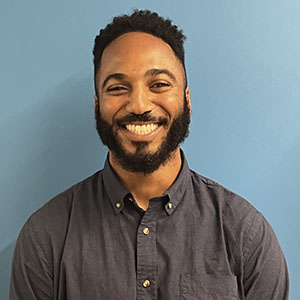 Kevin is a manager in The Bridgespan Group's San Francisco Office. Since joining the organization in 2020, Kevin has advised nonprofit organizations and philanthropic institutions across a range of issues including affordable housing, K-12 education, workforce development, nonprofit resiliency, and field building for equitable systems change. Past clients have included Eden Housing, OneTen, Emerson Collective, and the Raikes Foundation, among others. As a leader in Bridgespan's work focused on field building for equitable systems change, Kevin currently manages a multi-year research, thought leadership, and peer learning initiative designed to unlock philanthropic funding for systems change leaders and is co-author of "Funding Field Catalysts from Origins to Revolutionizing the World" and "Field Catalyst Origin Stories: Lessons for Systems-Change Leaders."
Prior to joining Bridgespan, Kevin was a Fellow at the William and Flora Hewlett Foundation, where he led grantmaking initiatives focused on equity-centered organizational development and improving K-12 learning outcomes. He also worked for the Los Angeles Mayor's Office as a site coordinator with its Gang Reduction and Youth Development initiative, directing programming and operations in Watts, California. Prior to that, he served as an AmeriCorps member with City Year Los Angeles, providing targeted academic intervention and socioemotional instruction to fourth grade students in South Los Angeles.
Kevin has a BA in Education from Washington University in St. Louis, and a master's degree in Policy, Organizations, and Leadership the Graduate School of Education Stanford University. He serves on the Board of Directors of Counseling and Support Services for Youth (CASSY), and on the Advisory Board of The Philanthropy Lab.
Kevin currently lives in Oakland California.