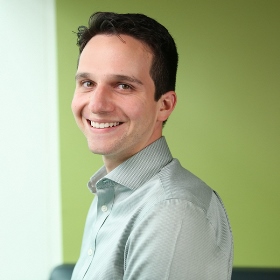 Kevin Rosenberg
Senior Manager, New York
---
What I care about:
Learning, solving problems, and driving decisions to effect lasting social change.
What I bring to this work:
I bring practical experience from time spent shaping strategy and improving efficiency within a fast-growing nonprofit. I also bring curiosity and respect--an eagerness to learn about and support the incredible work of social sector leaders.
My favorite projects:
Working with Blue Meridian Partners to develop and implement an equitable social mobility strategy. Supporting Population Services International with an operating model redesign.

My expertise:
Strategic planning and operating model, though I generally enjoy creating structure and driving decisions to help get things done.
What I do outside the office:
Spend time with my wife and toddler, coffee tastings, play basketball, and read.
Education:
I have a BA in Philosophy, Politics, and Economics from the University of Pennsylvania, and an MPA from the Princeton School of Public and International Affairs.
Publication(s):
"
Operating Models: How Nonprofits Get from Strategy to Results
"