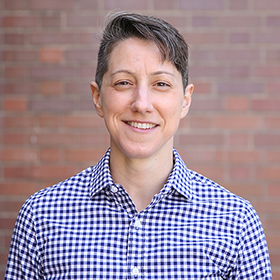 Leslie MacKrell
Partner, New York
---
Leslie joined Bridgespan in 2011 and is a partner in the New York office. Her work has included nonprofit stability and scaling strategies, network performance improvement, multi-donor platform operations and growth, and impact investing. She has supported clients across a range of areas including education, public health, civic engagement, criminal justice, science, climate, and faith-inspired action. She has also supported donors with a range of capabilities including strategy, diligence, investing, and portfolio management.
Leslie leads Bridgespan's Operating Models area of expertise, which helps our teams and clients develop organizations that can deliver on ambitious strategies, with equity at the center. She has previously served as an instructor and executive coach in Bridgespan's two-year consulting and capacity-building program for nonprofit executive teams, Leading for Impact. Leslie is co-author of "Guiding a Giving Response to Anti-Black Injustice," (2020) "Operating Models: How Nonprofits Get from Strategy to Results," (2019) and "Cutting Costs to Increase Impact," Stanford Social Innovation Review (2017). She is also featured in Bridgespan's hybrid learning Leadership Accelerator program on Achieving Strategic Clarity. Leslie previously has served as "people partner" for the NY office and as recruiting lead to help attract and retain the amazing, talented, diverse team that makes Bridgespan what it is.
Prior to joining Bridgespan, Leslie held a strategic planning role at the Ms. Foundation for Women, a national philanthropy focused on empowering women's leadership for social justice. She has also been a fundraiser for the Ms. Foundation and other social justice organizations.
Leslie holds an MBA from the Zicklin School of Business, City University of New York, and graduated Phi Beta Kappa/summa cum laude from Fordham University with a BA in American Studies. Outside of Bridgespan, Leslie loves being with her wife and son in Inwood, one of NYC's greatest neighborhoods.