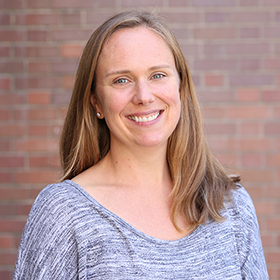 Libbie Landles-Cobb
Partner, San Francisco
---
Libbie Landles-Cobb is a partner in Bridgespan's San Francisco office, where she has worked since 2008. She has worked with dozens of nonprofits and philanthropies on issues of strategy, organizational development, and team effectiveness. As part of Bridgespan's Leadership and Community Services Practice, she is a facilitator and coach in Leading for Impact, Bridgespan's cohort-based program for executive teams, and oversees the delivery of the program in numerous cities across the United States.

She is co-author of "How to Create Better Nonprofit Executive Teams" (SSIR, 2018), "Leadership Development: Aligning Funders' Good Intentions with Nonprofits' Real Needs" (SSIR, 2016), "The Nonprofit Leadership Development Deficit" (SSIR, 2015), and "Boosting Nonprofit Performance Where it Counts" (SSIR, 2014).

Libbie joined Bridgespan from The Boston Consulting Group (BCG), where she worked with technology, retail, and nonprofit clients. Prior to BCG, she was a vice president at Kaintuck Capital Management, a Boston-based investment fund.

Libbie has a BA, magna cum laude, in Mathematics and Music from Wellesley College, an MSc in Sociology from Oxford University, and an MBA with highest distinction from Harvard Business School.