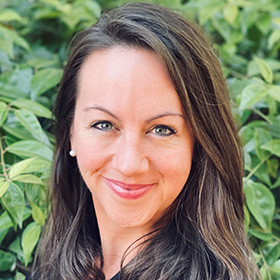 Lija McHugh Farnham
Partner, San Francisco
---
Lija joined The Bridgespan Group in 2007, and currently serves as a leader in Bridgespan's work in education, early childhood, racial equity, and field building. Her clients include funders, state education authorities, school districts, research centers, collaboratives, and innovative nonprofits. She has worked on a range of issues including strategic planning and decision making, organizational design, structure and processes, performance measurement, and implementation—all with a central focus on inclusion and equity as both outcomes and principles for the process itself.
Taking a cross-sector view, Lija leads Bridgespan's work on field building and equitable systems change. After studying over 30 social change fields, Lija and her co-authors released "Funding Field Catalysts from Origins to Revolutionizing the World," "Field Catalyst Origin Stories: Lessons for Systems-Change Leaders," "Field Building for Population-Level Change: How Funders and Practitioners Can Increase the Odds of Success," and "How Philanthropy Can Support Systems-Change Leaders."
Building from her education field work related to SEL, student experience, and the science of learning and development, Lija led Bridgespan's "developing many more effective learners" initiative and co-authored "Rethinking How Students Succeed," Stanford Social Innovation Review's most popular article of 2015. She also wrote a follow-on piece: "Helping Teachers Support 'Whole Learners': Going Beyond Academics to Foster Student Success.
Lija serves on the boards of the National Equity Project, Mindset Scholars Network, Projects in Education Research That Scale (PERTS), and Reality SF. She grew up in Los Angeles, and studied Public Policy and Studio Art at Stanford University. Outside of work, she loves quality time with her family.