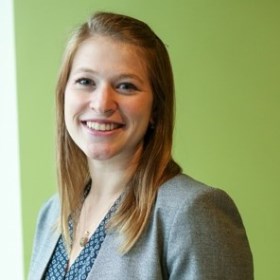 Liz Jain
Principal, San Francisco
---
Liz Jain is a principal in The Bridgespan Group's San Francisco office. Since joining the firm in 2016, she has supported a range of clients to achieve social impact, with a focus on climate, environment, and education. In addition to her work with individual nonprofits and philanthropists to develop their strategies and strengthen their organizations, she has helped establish and guide collaborative efforts between funders, including the Audacious Project and Mosaic.

Before coming to Bridgespan, Liz was a senior associate at the Pew Charitable Trusts in Washington, DC where she was a lead author of reports on state revenue volatility, rainy day fund policies, and local fiscal distress, and provided technical assistance to state policymakers. Her work in research and policy also includes positions with the UC Berkeley Center for Cities + Schools, Pivot Learning, and the City of Austin Economic Growth and Redevelopment Services Office.

She holds a BA from Tufts University, where she graduated summa cum laude, and an MPP from the Goldman School of Public Policy at the University of California, Berkeley.