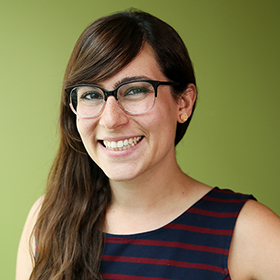 Liz Koenig
Senior Manager, San Francisco
---
Liz Koenig is a senior manager in Bridgespan's San Francisco office, as well as the Director of Racial Equity on Bridgespan's global Diversity, Equity and Inclusion team. Since joining Bridgespan in 2018, Liz has supported nonprofits and philanthropists focused on advancing equitable outcomes for historically marginalized communities, with a particular focus on health equity, youth development, and education access in Black, Latinx and Indigenous communities.
On our DEI team, Liz is responsible for developing Bridgespan's internal knowledge and capabilities in support of our racial equity aspirations. This includes overseeing our racial equity training and programming, launching and supporting the curriculum for over two dozen white accountability groups, and collaborating across the firm to embed racial equity into our talent development processes.
Prior to Bridgespan, Liz worked in a variety of roles in public K-12 education–first as a middle school humanities teacher in Los Angeles, then in a variety of programmatic leadership roles at Teach for America, and finally as an instructional leader at a turnaround school in San Francisco. At UC Berkeley's Haas School of Business, Liz founded and co-led Dialogues on Race, a student-led course that is now in its sixth year.
A proud alumna of Los Angeles public schools, Liz holds an MBA from UC Berkeley, a California teaching credential, and a bachelor's degree in English and Psychology from Yale College.