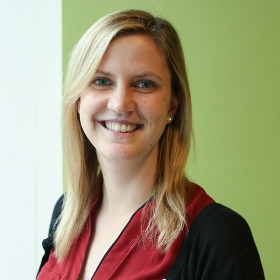 Maddie Holland
Senior Manager, New York
---
Maddie Holland is a senior manager in The Bridgespan Group's New York office. Since joining Bridgespan in 2016, she has worked with philanthropy and NGO clients across several fields, including early childhood development, girls' education, economic mobility, community health, and others.
Maddie is passionate about global equity and the power of learning across geographies to advance social impact. She has worked in Bridgespan's New York and Mumbai offices, and helped expand Bridgespan's work to Africa as a founding member of the Johannesburg office. She has supported client organizations in the US, India, East and Southern Africa, Thailand and the UAE. Maddie has also co-authored reports about philanthropy across regions, including
The Landscape of Large-Scale Giving by African Philanthropists
.
Prior to joining Bridgespan, Maddie worked at the International Finance Corporation (IFC), part of the World Bank Group. Maddie holds a BA from Queen's University in Canada and a MA in International Relations & International Economics from the Johns Hopkins School of Advanced International Studies (SAIS).