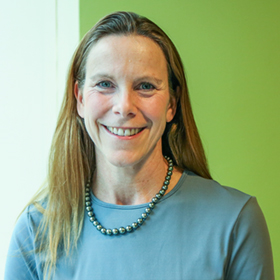 Margaret Boasberg
Partner, Boston
---
Margaret Boasberg is a partner in Bridgespan's Boston office. Since joining Bridgespan in 2000, she has worked with direct service organizations and philanthropies in several fields, including public health, education, and youth development. Margaret has worked extensively on issues related to mental health, with the leading nonprofits and philanthropies in this field, helping nonprofits scale their impact and directing philanthropic dollars to the most sorely needed areas. She currently leads our Public Health area of expertise.
Margaret has worked on a wide range of topics, including growth strategy, effective philanthropy, program alignment, and organization structure and development. Margaret has deep experience in strategic planning for organizations focusing on disadvantaged populations (including public health and mental health organizations). She also has worked extensively on strategies to affect the philanthropy of high net worth individuals. She is the co-author of two Bridgespan case studies on replication of a program to new sites.
From 1990 to 1999, prior to joining Bridgespan, Margaret worked at Bain & Company in a variety of industries, particularly consumer products, and on a number of pro bono client engagements, including the Boston Public Schools and City Year. She also served as director of business development and strategic alliances for HomePortfolio.com.
Margaret earned her BA in History from Yale University summa cum laude and her MBA from Stanford University's Graduate School of Business. While in graduate school, she helped create and lead a nonprofit organization to train and finance entrepreneurs in economically depressed East Palo Alto, California.