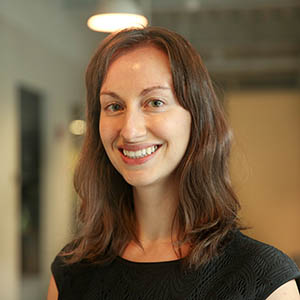 Marina Fisher
Partner, Boston
---
Marina is a partner in Bridgespan's Boston office. She is passionate about working at the intersection of nonprofits and philanthropy to help innovative organizations plan for, and fund, large-scale growth. She has supported nonprofits in the fields of public health, early childhood, and criminal justice. Her philanthropic casework has included deep engagement with leading funder collaboratives, supporting a full spectrum of activities from sourcing to due diligence and scaling plan development. In addition, she has supported organizations seeking to execute on ambitious strategies through engagements focused on operating model design and implementation.

Before joining Bridgespan, Marina worked at The Ripples Group, a boutique Boston-based consulting firm. She focused on public-sector projects and served clients including the Massachusetts Department of Public Health and MassHealth. Over the course of her career, Marina has worked on provider network analysis at Blue Shield of California and process redesign at Kaiser Permanente, a nonprofit health system. She has also worked as a policy consultant on supplemental nutrition programs, veterans' health care, and homeless rights.

She holds a BA in linguistics from Harvard College and an MPP/MPH from the University of California, Berkeley.