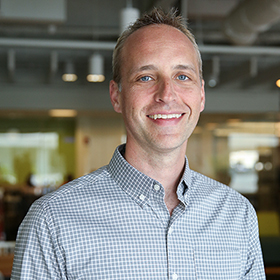 Mark McKeag
Partner, Boston
---
Mark is a partner in The Bridgespan Group's Boston office. Since joining the firm in 2011, Mark has advised leaders in nonprofits and foundations across the public health, education and youth development sectors on strategic, organizational and economic issues. Mark leads Bridgespan's work with nonprofit networks and has a depth of experience working with them on strategic and operational issues. Mark's recent clients include YMCA of the USA, Boys & Girls Clubs of America, National 4-H Council, Feeding America, Easterseals, The Salvation Army, Jewish Federations of North America, Leukemia & Lymphoma Society, and National Public Radio.
Recent articles authored by Mark related to his work with nonprofit networks:
"Four Mindsets for Funding Economic Mobility in the Black Rural South" by Mark McKeag, Mike Soskis, Angie Estevez Prada, Rich Pierre, and Cynthia Phoel, Bridgespan.org, 2023
"Speeding Up Nonprofit Network Decision Making" by Mark McKeag and Lindsey Waldron, Bridgespan.org, 2020
"Operating Models for Nonprofit Networks: Bridging the Gap Between Strategy and Results" by Mark McKeag and Derek Brine, Bridgespan.org, 2019
"Helping Nonprofit Networks Strengthen Their Fundraising Effectiveness" by Mark McKeag and Andrew Flamang, Bridgespan.org and Nonprofit Quarterly, 2016
Mark also has experience researching social mobility in rural American communities, including a recent publication: "
Social Mobility in Rural America: Insights from Communities Whose Young People are Climbing the Income Ladder
" (Bridgespan &
Philanthropy Journal
, 2018).
Prior to joining Bridgespan, Mark was a Managing Director of Regional Development at Teach For America, responsible for development, growth strategy, and capacity building for 15 Teach For America regions. Prior to his time at Teach For America, Mark was a Case Team Leader at Bain & Company in Boston where he advised corporate and nonprofit clients on strategic and operational issues, and private equity firms on investment decisions.
Mark graduated cum laude from Duke University with a BS in Biomedical Engineering. He also holds a Master of Public Policy from Duke's Sanford School of Public Policy and an MBA from Duke's Fuqua School of Business, where he was named a Fuqua Scholar. Mark lives outside of Boston with his wife and their two wonderful daughters.