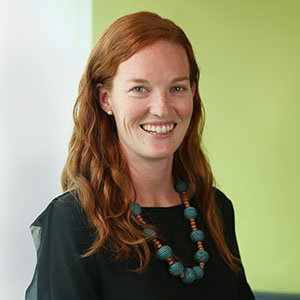 Mary Gamber
Senior Manager, Boston
---
Mary Gamber is a Senior Manager in The Bridgespan Group's Boston Office. Since joining the organization in 2017, she has worked with a variety of nonprofit and philanthropy clients in the fields of sexual and reproductive healthcare, democracy, economic opportunity, and child welfare, among others. Her projects have focused on strategic planning, organizational transformation, and grantmaking systems process redesign, with a focus on Bridgespan's largest clients. Mary has also worked with nonprofit leadership teams via Bridgespan's two-year consulting and capacity building program for nonprofit executive teams, Leading for Impact®.
Prior to joining Bridgespan, Mary worked as a Manager of Data & Evaluation at Education Pioneers, a nonprofit building the leadership and management pipeline for the education sector, and as a Strategy and Operations Analyst in Deloitte's consulting practice. Mary holds an MBA with honors from The Wharton School of the University of Pennsylvania. She graduated from Princeton University with a AB in Religion and a certificate in Values and Public Life.
Mary lives in Cambridge with her husband and daughter.