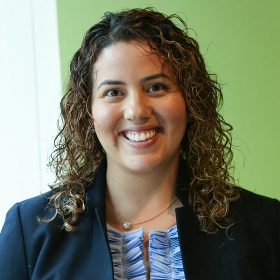 Maya Buki Dabby
Director of Development, Boston
---
What I care about: Thriving civil societies, where individuals feel empowered and able to participate, while institutions are motivated to serve the most vulnerable among us, advancing equity and justice.

What I bring to this work: I am a hopeless optimist that cannot accept the status quo. I believe deeply that a group of committed individuals can achieve anything and breakdown every barrier, if we don't take no for an answer. I am a community builder and seek to bring people together in the pursuit of breakthrough social impact.

My favorite project: I had the great privilege of working on a team supporting a philanthropist, whose ambition was to change the trajectory for achieving gender equality. Having the opportunity to think about ways to elevate women's voices, propel more women into political leadership and eliminate barriers for women's advancement in business was unbelievably energizing.

My expertise: Fundraising, Donor Stewardship, Funder Collaboration

Education: I earned an MBA from Columbia Business School, an MEd in Postgraduate Administration and Student Affairs as well as a BA in International Relations from The University of Southern California.

What I do outside of the office: Exploring with my sons and husband fill my life with joy (and test my planning skills). You can usually find me enjoying a nice base pace at Orantheory Fitness or hosting gatherings at our home.