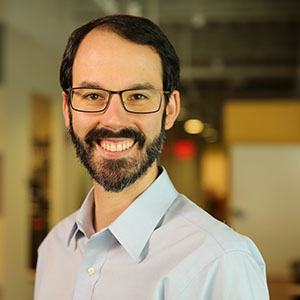 Michael Etzel
Partner, Boston
---
Michael Etzel is a partner in The Bridgespan Group's Boston office. Since joining Bridgespan in 2006, Michael has focused on effectiveness across the full spectrum of financing for social impact.
Much of Michael's work focuses on overcoming the risk of "impact-washing" in impact investing. His clients include Bain Capital's
Double Impact
Fund and Texas Pacific Group's (TPG)
Rise Fund
—where Bridgespan partnered to develop and deliver rigorous, quantitative impact underwriting, as detailed in the
Harvard Business Review's
"
Calculating the Value of Impact Investing
." Michael has also worked with institutional, family, and corporate philanthropists, including The Bill & Melinda Gates Foundation, The Ford Foundation, and The MacArthur Foundation.
Michael has explored opportunities for family offices and high-net-worth individuals to get involved in "impact-first" forms of impact investing in "
Back to the Frontier: Investing that Puts Impact First
." Michael has also contributed to the
U.S. Impact Investing Alliance
, leading a Bridgespan team that supported the development of a
first-ever bipartisan policy agenda
for the growing field of impact investing.
His work and research in philanthropy also focuses on the question of what it takes to deliver results, which he explores in "
Three Cases of Better Corporate Philanthropy
" on HBR.org, and "
Pay-What-It-Takes Philanthropy
" in the
Stanford Social Innovation Review
. He has also co-authored "
Time to Reboot Grantmaking
," a product of close work with the Ford Foundation's $1B "
BUILD
" program, which captures a simple hierarchy for investing in stronger social justice organizations.
Michael earned his AB cum laude with high honors from Harvard College, and his MBA with distinction from Harvard Business School, where he was co-president of the Social Enterprise Club. During his studies, Michael spent a summer at Google.org helping to launch their Global Impact Awards program. He currently serves on the boards of
Bridgespan Social Impact
, a wholly owned subsidiary of The Bridgespan Group, and
Splash
, which produces clean water for kids in the poorest parts of the biggest cities in the world. Michael is a long-time Massachusetts resident always looking for an excuse to get outside. He lives in Boston with his wife and daughter.