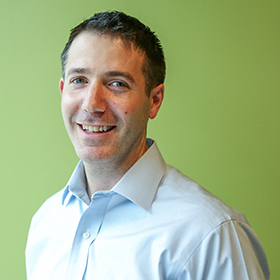 Mike Soskis
Principal, Boston
---
Mike is a Principal in Bridgespan's Boston office, focusing on workforce development and economic opportunity. Since joining in 2016, he has supported a variety of leading philanthropic and nonprofit organizations committed to expanding access to quality jobs for youth, justice-involved individuals, people with disabilities, rural communities, and workers without bachelor's degrees. Through his advisory work, he has collaborated with Fortune 100 companies, educational institutions, staffing agencies, and community-based organizations to help advance a more equitable economy. Mike has also led multiple research projects at Bridgespan and co-authored reports including "Four Mindsets for Funding Economic Mobility in the Black Rural South" and Social Mobility in Rural America.
Prior to joining Bridgespan, Mike was a consultant in the Washington, DC, office of the Boston Consulting Group, focusing on organizational effectiveness, customer insights, and product innovation strategy across a variety of sectors. Previously, Mike oversaw food operations and supply chain management at the on-demand healthy dining start-up Sprig.
Mike has nearly a decade of professional experience in the biomedical sciences, researching and publishing on developmental neurobiology, addiction, and cancer. He earned a PhD in neuroscience from Harvard University where he was a public service fellow. He also holds a BA in physics from Yale University. On the weekends, Mike enjoys spending time with his family exploring their new home state of North Carolina.