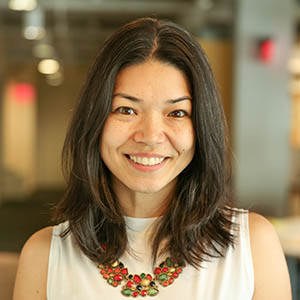 Misa Fujimura-Fanselow
Director of Diversity, Equity, and Inclusion, Boston
---
Misa Fujimura-Fanselow is the Director of Diversity, Equity and Inclusion. Misa first joined the organization in 2014 as a

C

onsultant in the San Francisco

o

ffice, left as a Case Team Leader in 2017 and rejoined the organization in 2022. During her earlier tenure at Bridgespan, Misa primarily collaborated with philanthropists on strategy and organizational development, with a particular focus on sourcing and diligence to inform "big bets."
Prior to returning to Bridgespan, Misa was the Senior Director of Diversity, Equity, and Inclusion at S&P Global, where she led the company's DEI efforts with a particular focus on leadership development and coaching for people of underrepresented backgrounds. During her time away from Bridgespan, Misa also worked as a facilitator and trainer for InclusionVentures and led workshops on topics of inclusive leadership.
Before Bridgespan, Misa worked at the Boston Consulting Group (BCG), where she worked with clients both in the U.S., as well as Japan, where she grew up. Prior to BCG, she was a Trainer at The Posse Foundation, a college scholarship organization, where she was responsible for the recruitment and training of college scholarship recipients.
Misa holds an MBA from Duke University and a bachelor's degree from Bryn Mawr College. Misa is also a certified coach through the International Coaches Federation and received her coaching training through the Co-Active Training Institute.

Misa is fluent in English and Japanese.