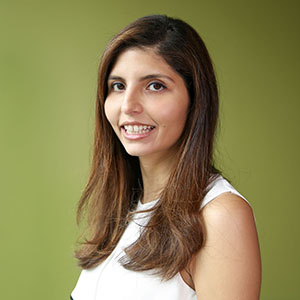 Natalia Alarcon
Senior Manager, San Francisco
---
Natalia Alarcón is a senior manager in Bridgespan's San Francisco office. Since joining Bridgespan in 2018, she has worked with a range of nonprofit and philanthropic organizations on strategic planning, growth initiatives, organizational effectiveness, and innovation. Natalia has also helped deliver Leading for Impact to the cities of Philadelphia and Detroit, where she co-developed and piloted a project to help organizations advance their racial equity goals. Natalia is also actively involved in Bridgespan's knowledge and client work related to better serving Latinx communities in the U.S.
Prior to joining Bridgespan, Natalia was a part of Deloitte Consulting's technology practice, where she advised a range of organizations on technology strategy and implementation. She has extensive experience working with state governments, health plans and health care providers, and companies in the technology sector.
Natalia received an MBA from the MIT Sloan School of Management, and she holds a BS in business administration from California Polytechnic State University.