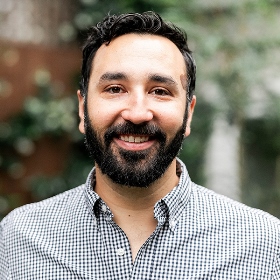 Nathan Aleman
Principal, San Francisco
---
Nathan Aleman is a principal in Bridgespan's San Francisco office. He has worked with a variety of nonprofits, private foundations, and family philanthropy clients, spanning fields of mental health, child welfare, K12 and higher education, and housing. His recent projects have focused on operating model design, program alignment and strategy, racial equity, community foundations, and adaptive strategy and innovation.
Prior to Bridgespan, Nathan worked at Seneca Family of Agencies, a California behavioral health, education, and social services agency, and at The Boston Consulting Group. At Seneca, Nathan worked as a case manager and behavioral counselor, before shifting into program leadership, overseeing community-based and foster care programs in several Bay Area counties, and leading Seneca's training institute.
Nathan has a BA in Sociology from Stanford University and an MBA from the Graduate School of Business at Stanford University. He serves on the board of Foster America and as an adviser to YFF, a family foundation. Nathan lives in San Francisco with his wife Julie and three children.