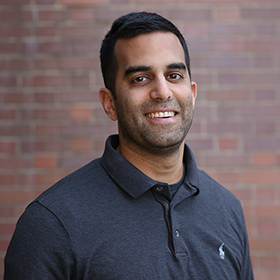 Nithin Iyengar
Partner and Head of San Francisco Office, San Francisco
---
Nithin Iyengar is a partner and heads Bridgespan's San Francisco office. Since joining the organization in 2010, Nithin has been a leader in developing Bridgespan's work in the education field. His work has spanned the domains of early childhood, K-12 education, and place-based work with both nonprofits, foundations, and government agencies. His recent projects have focused on foundation strategy, sourcing and due diligence, program strategy, program innovation, and leadership development. Nithin has co-authored a number of papers including, "
School District Innovation Zones
," "
Should Donors Invest in School Districts
," "
Rethinking High School Turnarounds
," and "
Nonprofit Innovation for a Post-Crisis Future
."
Nithin joined Bridgespan after seven years as an educator and district leader working in prior roles in Pittsburg Unified School District, Oakland Unified School District, and the School District of Philadelphia. His career began in the classroom teaching high school math and later working as an instructional coach supporting new math and science teachers.
In addition to his work at Bridgespan, Nithin serves on the Board of Directors of
The New Teacher Center
. Nithin also serves on the Governing Board of the Walnut Creek School District, the district where his two daughters attend school.
Nithin earned a BA in Computer Science for Harvard University; an MA in Educational Leadership from Teachers College, Columbia University; and an Ed.M in Educational Policy and Management from the Harvard Graduate School of Education.