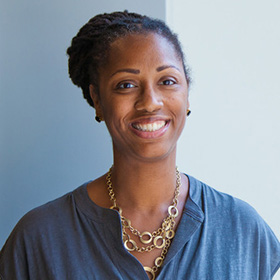 Olivia Peoples
Partner, New York
---
Olivia Peoples is a partner in The Bridgespan Group's New York office. Since joining Bridgespan in 2015, she has worked with both nonprofit organizations and philanthropic foundations on strategy development, growth initiatives, and financial analysis. She is also a facilitator and coach in Bridgespan's two-year consulting and capacity building program for nonprofit executive teams, Leading for Impact.

Olivia came to Bridgespan after spending several years at Teach For America. While there, she served as the chief of staff to the founder and CEO, and advised regions on developing and executing multi-year strategies to mobilize alumni towards ending inequity in education. Prior to this role, Olivia was at the Monitor Group (now Monitor Deloitte), consulting to nonprofit organizations, pharmaceutical companies, and financial services firms. In addition to these roles, she has worked in several community-based organizations and in local government.

Olivia received an MBA from Columbia University's Graduate School of Business, and she holds a BS in Human Services from Springfield College.