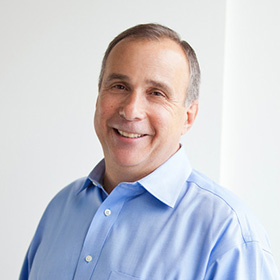 Paul Rosenberg
Partner, Boston
---
Paul Rosenberg is a senior partner in Bridgespan's Boston office and was the head of the Boston office for seven years. He leads teams developing strategies for organizations and philanthropy focusing on public health, education, and disadvantaged populations, with a particular focus on advocacy and the intersection of the nonprofit and government sectors. He has also worked extensively on workforce and training issues for opportunity youth and first generation college students with a particular focus on college access and job creation. Paul specializes in helping foundations and high net worth individuals make "big bets" to maximize the social impact of their philanthropy. He has led the firm's public health practice area. He has worked on issues of Medicaid reform, homelessness, reduction of gun violence, expansion of health insurance coverage and disparities in public health outcomes for disadvantaged populations, among other issues. He joined Bridgespan after twelve years at Bain & Company, where he was a partner and one of the leaders of the North American Health Care practice. He worked on issues of strategy, organization, and operations for companies in pharmaceuticals, medical devices, biotechnology, health insurers, and providers. While at Bain, he also led the firm's pro-bono partnership with Charlestown (Boston) High School for nine years.
Paul co-authored Bain's work on "
Innovation Imbalance
" which was featured at the World Economic Forum's Healthcare Board of Governors in Davos in 2004, and was published in
The Economist
and
In Vivo
, among others.
Prior to Bain, Paul served as Special Counsel to the United States Department of State, where he oversaw a review of all assistance programs to the countries of the former Soviet Union. From 1993 to 1996, he served as Senior Adviser for International Trade to Commerce Secretary Ronald H. Brown. He also managed the 1984 US Senate campaign of John F. Kerry. He entered government and campaign service from McKinsey & Company, where he was an associate and then engagement manager. In addition, Paul has been a senior executive in two Massachusetts companies: Grand Circle Travel and Kensington Investment Company.
Paul is currently a member of the Dean's Advisory Board of the Boston University School of Public Health and a member of the Board of Advisers of The Harvard Law School Public Service Venture Fund. He was previously a member of the Advisory Committee of the MAPS Adoption and Humanitarian Aid Organization, and was on the board of directors of the Germaine Lawrence School, a residential facility for troubled adolescents. Paul was also formerly on the Board of Advisers of the Hurricane Island Outward Bound School. Paul is a graduate of Harvard College (AB, magna cum laude), Harvard Law School (JD) and Harvard Business School (MBA, with distinction), and is a member of the Massachusetts and Federal bars.