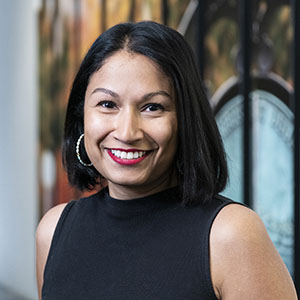 Payel Vengalil
Partner, San Francisco
---
Payel Vengalil is a partner in Bridgespan's San Francisco office.

Prior to joining Bridgespan, Payel was the chief of staff for Teach For America – Bay Area. In this role she helped lead a holistic redesign of the organization's leadership development model and governance structure. Previously, Payel spent over five years as a management consultant with the global consulting firm Bain & Company in the New York and New Delhi offices. While at Bain, Payel worked in a variety of sectors, including retail, financial services, private equity and media, and gained extensive experience on strategy development, performance improvement and organizational design. Outside of her corporate work, Payel has also consulted for several international and domestic non-profit helping improve their financial sustainability and operational effectiveness.

Payel graduated magna cum laude with a degree in Political Science from Columbia University, and holds an MBA from The Wharton School in Business and Public Policy, where she graduated with honors.