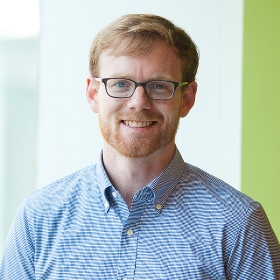 Sam Whittemore
Partner, Boston
---
Sam is a partner in Bridgespan's Boston office and one of the co-leaders of Bridgespan's Climate and Environment area of expertise. Since joining the organization in 2015, he has worked on a range of cases with impact investors, philanthropists, and nonprofit organizations. For example, he has led projects with the Pew Charitable Trusts, Additional Ventures, Capricorn Investment Group, Blue Meridian Partners. With Texas Pacific Group's (TPG) Rise Fund, Sam and a Bridgespan team partnered developed and implemented a rigorous, quantitative impact underwriting, as detailed in Harvard Business Review's "Calculating the Value of Impact Investing" and HBR's case study "The Rise Fund: TPG Bets Big on Impact".
Sam's impact investing work involves designing and implementing measurement and due diligence methodologies for investments, with a specific focus on climate. He also brings expertise in creating and launching new philanthropic initiatives.
Prior to joining Bridgespan, Sam was a member of the founding team of Precision Agriculture for Development, a startup that focuses on transforming the way farmers receive agricultural extension services. While in graduate school, he worked with the United States Agency for International Development for the Development Innovation Ventures group evaluating early stage enterprises in sub-Saharan Africa and Southeast Asia. Sam also worked for the Analysis Group as an economic consultant supporting companies involved with complex corporate litigation, and with BRAC in West Africa evaluating effectiveness of new microfinance lending programs.
Sam holds an MBA from the Kellogg School of Management where he was an FC Austin Scholar, and an MPA from the Harvard Kennedy School. He graduated magna cum laude from Carleton College.