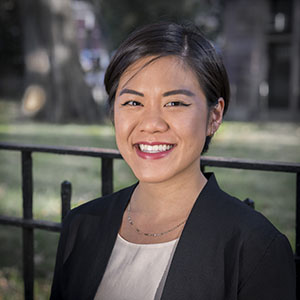 Serena Fu
Senior Manager, New York
---
Serena is a senior manager in The Bridgespan Group's New York office. Serena's work has spanned multiple domains, and she is especially passionate about strategies that more equitably allocate capital to mission-driven organizations. Serena is also coauthor of "Closing the Capital Gap on Impact Investment in Africa" (Bridgespan.org, August 2023).
Prior to Bridgespan, Serena served as an associate partner at Tideline, advising large institutional foundations, asset managers, asset owners, and development finance institutions on impact investment strategies, products, and solutions. Serena began her consulting career with Blue Ridge Partners, a boutique advisory firm, where she served private equity firms and portfolio companies on commercial due diligence and growth strategy.
Serena has broad expertise in impact investing, with specialty in impact measurement and management. Beyond her advisory roles, she has worked with the Global Impact Investing Network (GIIN) on the development of IRIS+, a catalog of standard impact performance metrics, and with Accion Frontier Investments Group (now Quona Capital) to scale a portfolio company's operations in Zambia.
Serena started her career in philanthropy and the public sector, serving New York University's leading development team and the Housing Authority of the City of Los Angeles in workforce development.
Serena earned a BA in International Development Studies from University of California, Los Angeles. She holds a dual MBA and Master of International Affairs degrees from Columbia University.