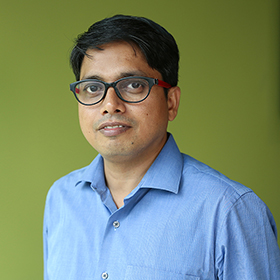 Shashank Rastogi
Principal, India Rural Prosperity Lead, Mumbai
---
Shashank Rastogi is a principal in The Bridgespan Group's Mumbai office. He has more than 15 years of experience in impact investing, social entrepreneurship, and rural markets. Shashank is the co-author of
"
Bridging the Gap on Funding the True Costs of NGOs in India
.
"
He joins Bridgespan from a leading professional services firm, where he advised private sector clients across industries and was the subject matter expert on the fertilizer industry.
In his prior experience, he initiated and grew the impact investing portfolio of the Centre for Innovation, Incubation, & Entrepreneurship (CIIE), at the Indian Institute of Management (IIM) Ahmedabad, within sectors including education, healthcare, rural livelihoods, and energy access. He was also the cofounder and chief operating officer of Sarvajal, a company providing pure drinking water to all at affordable prices through the innovative use of technology. Shashank has received the International Visitor Leadership Program Fellowship from the US Department of State, for his work in social entrepreneurship at Sarvajal and CIIE.
Shashank holds a Post Graduate Diploma in Management from IIM Ahmedabad and a B.Tech (Electronics & Communications) from IIT Roorkee.
A history buff and traveler to the core, Shashank enjoys visiting new places and experiencing new cultures and experiences. He also enjoys reading both fiction and non-fiction, with a special interest in conflict literature, Black literature, and Dalit literature.