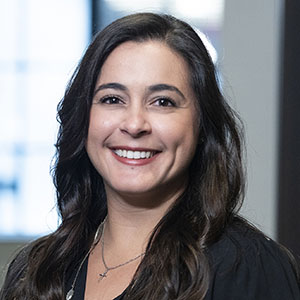 Simi Pantazelos
Senior Manager, Boston
---
Simi is a Senior Manager with Bridgespan's Boston Office. Since joining the organization in 2015, Simi has worked with both philanthropy and nonprofit clients across many domains—particularly, education, criminal justice, workforce development, and mental health. Her nonprofit work has focused on strategic clarity and growth planning. Her work with philanthropies and funder collaboratives has included strategy development, sourcing and diligence, performance measurement, and experience design.
Simi has also served as a facilitator and coach in Bridgespan's two-year consulting and capacity building program for nonprofit executive teams, Leading for Impact® (LFI). She has also contributed to Bridgespan research, including research related to the nonprofit starvation cycle and "Elevating the Role of Faith-Inspired Impact in the Social Sector".
Prior to Bridgespan, Simi worked at Accenture within their Systems Integration Consulting team and she supported multiple organizations on public policy and legislative efforts.
Simi earned an MBA from MIT Sloan School of Management where she helped lead the MIT Sloan Sports Analytics Conference, as well as two Bachelors degrees in Economics and International Affairs from Florida State University, where she was a Service Scholar and graduated Phi Beta Kappa. She currently lives outside of Tampa with her husband and her two young children.