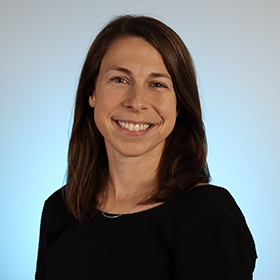 Stacey Palas
Senior Manager, Boston
---
Stacey Palas is a senior manager in Bridgespan's Boston office. Since joining Bridgespan in 2018, Stacey has worked with a wide range of clients in philanthropy, early childhood, and health and human services. Across her foundation and nonprofits clients, she has supported organization-level and program-level strategy development, sourcing and diligence of grants, and implementation. Stacey has also been deeply involved with Bridgespan's knowledge work, supporting strategy and operations of Bridgespan's research and publishing team.
Prior to joining Bridgespan, Stacey was the technical project director for the Verizon Innovative Learning Schools initiative at Digital Promise, a nonprofit dedicated to accelerating innovation in education. She also worked as a research assistant at MIT's Comprehensive Initiative on Technology Evaluation (CITE) lab, where she studied readiness for education technology implementation in both the US and in India. Stacey began her career as a high school physics teacher in the Boston area through Teach For America.
Stacey earned an SB in Economics and an SM in Technology and Policy from MIT, and also holds an M.Ed. in Teaching and Curriculum from Boston University.