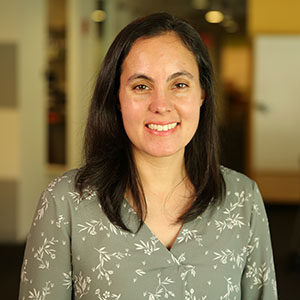 Stephanie Kater
Partner, Boston
---
Stephanie Kater is a partner in The Bridgespan Group's Boston office. Since joining the organization in 2011, Stephanie has focused her work in the areas of education and impact investing. She currently co-leads Bridgespan's Impact Investing practice.
Much of Stephanie's work has been on developing performance-measurement systems for domestic and global organizations, as well as for their investors. On the investor side, she led work with TPG's
Rise Fund
—where Bridgespan has partnered to develop and deliver rigorous, quantitative impact underwriting, as detailed in
Harvard Business Review's
"
Calculating the Value of Impact Investing
." She also worked with Lime Rock New Energy as they launched their fund, supporting the development of their impact measurement framework and leading "impact diligence" on their investments. Internationally, she supports ABC World Asia to establish the right rigor and methodology for credible impact analysis. Stephanie's project work spans large foundations, global NGOs, high-net-worth-individuals, and private equity firms across the globe.
Stephanie is passionate about using data to make change. She has authored "
Geek Cities: How Smarter Use of Data and Evidence Can Improve Lives
," as well as "
How Is Investing in "What Works" Working?
" Additionally, Stephanie helps lead Bridgespan's consultant recruiting in the US.
Prior to Bridgespan, Stephanie worked at the US Department of Education. She also spent three years as a consultant in Silicon Valley at Webster Pacific, a boutique strategy consultancy, where her projects included developing an impact and growth strategy for a large charter school network and advising on operations for more than 20 small and medium-sized businesses.
Stephanie is located in the Washington, DC, area, where she resides with her husband and two children. She holds a BS in Civil Engineering from Stanford University and an MBA from the University of Chicago's Booth School of Business, where she had the privilege of being a Distinguished Fellow. Stephanie now serves on the Advisory Board of the Chicago Booth's Rustandy Center for Social Sector Innovation.