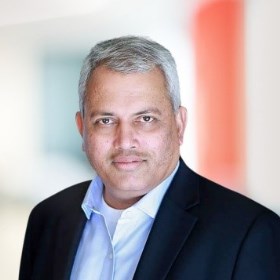 Sudarshan (Sudy) Sampathkumar
Partner, Mumbai
---
Sudarshan (Sudy) Sampathkumar is a partner in The Bridgespan Group's Mumbai office. He joined Bridgespan from Bain & Company and has over 30 years of consulting and private equity experience.
Sudy has deep experience in strategy, performance improvement, and organizational consulting across a wide range of sectors. He led the Performance Improvement practice of Bain India and had regional responsibilities in Sustained Cost Transformation. He has published several articles in business and news magazines and newspapers in India.
At Bridgespan, Sudy has led work on CSR and nonprofit organization strategy, impact investing, funding models and value proposition, rural livelihoods, and other areas. He has co-authored several reports, including The Future of Domestic Philanthropy in India and Giving Credit Where Due: A Case for Debt Financing in Indian Impact Enterprises.

Sudy also serves on the boards of both nonprofits and corporate entities.
Prior to joining Bridgespan, Sudy spent more than 10 years at Bain as a partner. Before that, he spent 19 years at Accenture and ran a private equity fund for several years. He is a graduate of the Indian Institute of Science Bangalore (Electrical Engineering and Electronics) and has a PGDM (MBA) from the Indian Institute of Management Ahmedabad.