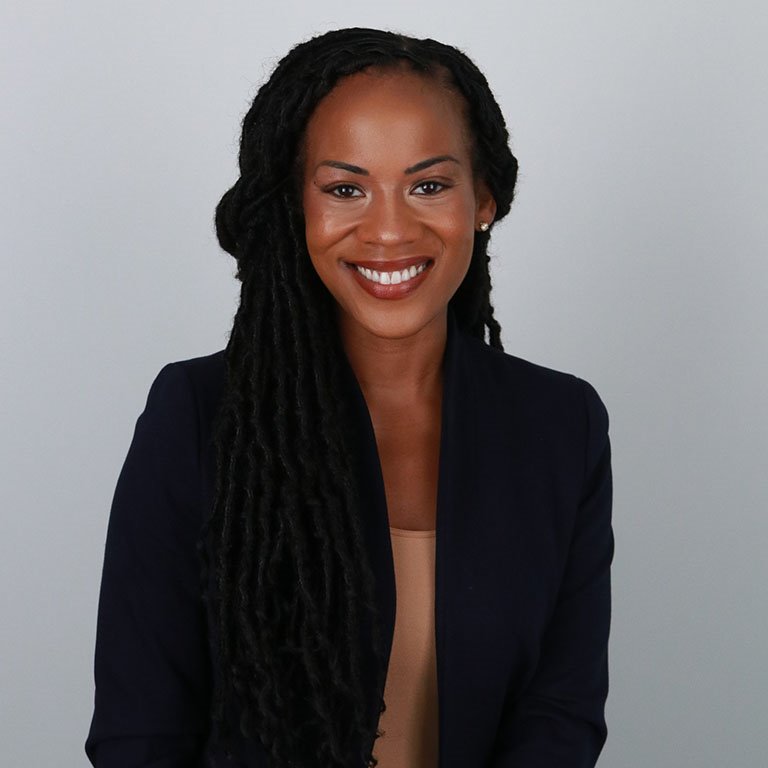 Tonyel Edwards
Partner, San Francisco
---
Dr. Tonyel Edwards is a partner in The Bridgespan Group's San Francisco office where she focuses on family-centered economic mobility and justice.

Prior to Bridgespan, Tonyel served in several roles at Houston Endowment, a private place-based funder serving the greater Houston community. At the foundation, she primarily led cross-systems investments impacting children, youth connected to public systems, and families—specifically related to early childhood, out-of-school time intermediaries, school district-based wraparound services, comprehensive community development, and disaster response. Most recently, Tonyel was the Director of Civic Assets and Impact Opportunities and was responsible for designing and leading the foundation's strategy to deploy nearly $40 million of unrestricted capital to BIPOC-led organizations in the Houston area.

During her tenure at the foundation, Tonyel was appointed by the Mayor of Houston to advise on the $114 million philanthropic response to Hurricane Harvey and led the regional response to ensure affordable childcare for essential workers at the onset of COVID-19. Tonyel was also appointed by the Commissioner of the Texas Education Agency to advise on the state's approach to improving access to and quality of out-of-school time programming through the Expanded Learning Opportunities Council. Nationally, she serves as the co-chair of the Youth Transition Funders Group (YTFG), a national network of funders that work together to support the well-being and economic success of young people.

Previously, Tonyel served as the executive director of DiscoverU, a non-profit organization that connects middle and high school youth to experiential learning opportunities, worked on Teach For America's national team, taught fourth graders in Houston's historic Third Ward, and worked as an investment banker with Merrill Lynch-Bank of America.

As a sixth-generation Houstonian, Tonyel holds a Bachelor of Business Administration in Finance from Howard University, and a Master's and Doctorate degree in Education from the University of Houston. Tonyel is an active member of the Missouri City (TX) Chapter of The Links, Incorporated, and the Junior League of Houston. She lives in Houston with her husband, Bruce, and son, Mansa.