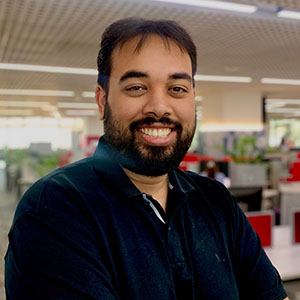 Vaibhav Gupta
Manager, Mumbai
---
Vaibhav Gupta is a Manager in The Bridgespan Group's Mumbai office. He has nine years of experience in the social impact space working with federal and state governments, non-governmental organizations (NGOs), governance and Corporate Social Responsibility (CSR) consulting firms as well as public policy think-tanks. Prior to Bridgespan, Vaibhav worked with organizations such as Ministry of Skill Development and Entrepreneurship in Govt. of India, Samagra, Clinton Health Access Initiative, Samhita, and Digital Empowerment Foundation. He has also been a Legislative Assistant to Member of Parliament (LAMP) Fellow.
Apart from his professional life, Vaibhav also has keen interest in academia and research and has multiple publications and presentations across national and international forums to his name. He is the author of research papers on Jugaad—From 'Making Do' and 'Quick Fix' to an Innovative, Sustainable and Low-Cost Survival Strategy at the Bottom of the Pyramid, Digital Empowerment Foundation's Chanderiyaan Project: linking the poor producers with the market using ICT and case studies on an Indian ed-tech company Aglasem and the concept of home-based services for Tuberculosis through private sector engagement. Vaibhav has also presented his work at forums such as Academy of Marketing Conference, International Conference on Public Policy by IIM Calcutta, NATCON 2020, World Lung Conference by UNION etc.
Vaibhav has completed his Post Graduate Program in Management (PGPM) from Indian School of Business, Hyderabad and his B.Tech in Engineering Physics from Delhi Technological University (formerly DCE).
Outside work, Vaibhav enjoys reading different genre including politics, business, history, and self-development. He also loves travelling and watching movies and sports. He presently lives in Mumbai with his wife.