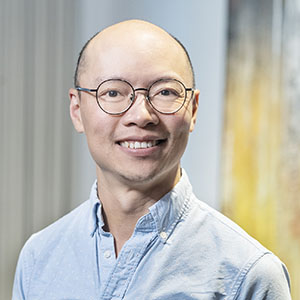 Zhen Liu
Senior Manager, San Francisco
---
Zhen Liu joined The Bridgespan Group in 2022 and is a senior manager in the San Francisco office. He has worked with local government, nonprofit organizations, corporations, higher education institutions, and multi-lateral organizations covering a variety of topics including strategy, operating model design, and performance improvement. Zhen has worked in different parts of the US and across the globe, in China, India, and Southern Africa. He is passionate about promoting equity and social mobility by improving access to and quality of education, public transit, and healthcare.
Prior to Bridgespan, Zhen worked at Washington Metropolitan Area Transit Agency, Bain & Company, and the City of Atlanta Mayor's Office. During his tenure at Bain, Zhen has worked in seven offices, both in Asia and US, with a focus on mergers and acquisition, including pre-deal due diligence and post-merger integration. He established the Bain Washington, DC, partnership with City Year Washington, DC, and served on the organization's associate board. Zhen was also an active member of Bain's Social Impact Affiliation Group.
Zhen graduated from the Georgia Institute of Technology with a Bachelor's of Science in Electrical Engineering and from Harvard Kennedy School with a Masters of Public Administration in International Development.