Organization overview
Founding year: 1832
Revenue: $75 million (2018 fiscal year)
Primary funding source(s): Government contracts (98 percent of total funding)
Field: Child welfare
Website: www.pressleyridge.org
Description: Pressley Ridge is a nonprofit child welfare organization that provides services for children, adults, and families who are facing difficult challenges and complex situations. The organization's programs include mental health services, foster care, residential treatment, and education for children with special needs, with an overall goal of establishing stable families.
Population served: 7,900 individuals across Pennsylvania, Ohio, Maryland, West Virginia, Virginia, and Delaware
The "tough times" they faced
In 2013 Pressley Ridge committed to expanding its work with children and families in community-based settings. Previously, residential, or out-of- home, care had dominated the organization's offerings, accounting for close to 70 percent of its programming. The organization's leadership sought to bring more balance to that service mix, motivated by a belief that children should be with their families whenever possible. In its ensuing efforts, Pressley Ridge had success with serving children in their homes, but expanding that work was slow going. Despite increasing support nationally for the idea of children being served in community settings, funding flows still favored out-of-home care.
When the Family First Prevention Services Act (FFPSA) passed in 2018, out-of-home care was still a prominent part of Pressley Ridge's work. FFPSA was the biggest change to the structure of federal child welfare finance since 1980. The bill aimed to prevent children from entering foster care by allowing federal reimbursement for mental health services, substance use treatment, and in-home parenting skill training. It also sought to improve the well-being of children already in foster care by providing incentives for states to reduce placement of children in congregate facilities (also called residential care). In practice this meant a major shift for child-welfare organizations, de-emphasizing residential care and emphasizing community-based services.
On the one hand, FFPSA provided the momentum Pressley Ridge needed to live into its goal of expanding its community-based work. But on the other hand, the organization still relied on the residential-care funding streams that FFPSA was projected to squeeze.
What they did
Pressley Ridge monitored child welfare trends in the lead up to the bill passing and ensured it was well-positioned when the shift from residential to community-based treatment occurred. Its leadership held annual strategic retreats with its board, inviting external speakers and discussing key trends in social services and beyond. CEO Susanne Cole also set up quarterly info sessions for board members and communicated with them regularly in between. This engagement helped the organization effectively navigate the changing landscape.
Through these efforts, Pressley Ridge decided to increasingly shift services to community settings while also reducing the number of residential facilities it operated. It would retain enough residential capacity to serve children who can't remain at home given the extent of their challenges—preserving a continuum of care that spanned from intensive residential treatment to in-home supports.
Download a PDF of the Managing Through Tough Times special collection
Results
Pressley Ridge successfully transitioned from having close to 70 percent residential and 30 percent community-based programming to a 30:70 ratio.
Advice for other nonprofits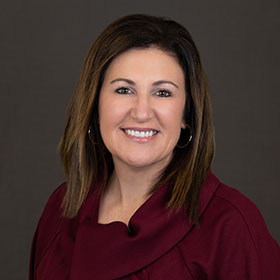 From Pressley Ridge CEO, Susanne Cole:

Know the true costs of your program and make decisions about what to maintain and what to cut accordingly.

"We have a policy that we won't subsidize services. We take our programs and rank them by operating margin. If margins are less than 10 percent, we decide if we should discontinue the program or find a way to enhance the rate based upon our outcomes. We also look at programs that have higher operating margins, over 20 percent, and look at ways that we could replicate them. What about their design could we replicate? What about these programs better supports positive outcomes for children and families?"

If you are working with government funders, get involved at key points during the decision-making process to share your expertise.

"Our perspective is that everyone wants to do the best for children. We look to where the key decision makers work—state-wide planning committees or county committees—to help inform the direction as a resource. We want to be viewed as a partner and resource in the problem-solving process as we assist with social issues in our communities. This sometimes means that we provide consultation even if we don't expect to get a contract. This is why we exist—to build a better future for those struggling with complex issues."

Be flexible if your core shifts over time; it may change as your beneficiaries' needs do.

"Pressley Ridge does not exist to provide services; we exist to meet the needs of kids and families in our communities. We stick to our core population but are flexible about the services we use to reach them."

In the event you have to discontinue a program area, reassure staff that they are still valued by looking for ways that their skills can be used elsewhere in the organization.

"We closed a residential program a few years ago and the staff who worked there were worried about their future. We were able to use their skills in our home-based services—just transferring the place where they served children, but not losing the staff and their expertise."

If you sense tough times coming, proactively communicate with your board, ideally through short, targeted messages.

"The messaging from the CEO should be: 'here's what's coming, here's what I'm concerned about, here's what I think we need to do. Let's discuss.' I stick to short summaries highlighting the key points—instead of inundating them with long documents."

Photo, top of page: Pressley Ridge School for the Deaf provides specialized education with a residential component for students who are deaf or hard of hearing and also have behavioral or emotional needs or are on the autism spectrum.