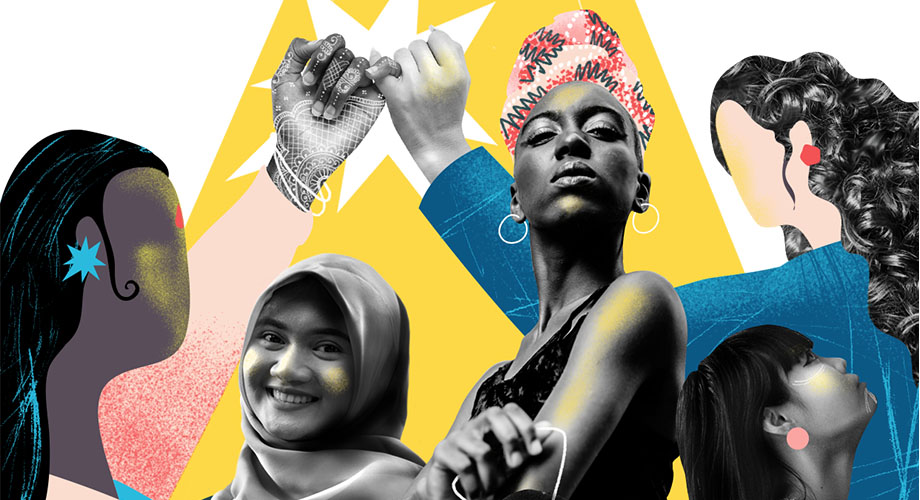 Women, girls, and nonbinary people have faced systemic oppression for centuries. And too often, other forms of discrimination—racism, ableism, classism, and more—compound gender inequality. We see the impact across all issue areas, from education to disaster relief and from health to climate change.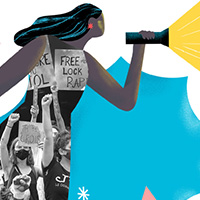 Download the full report, or for an abridged version, please see our research brief.
Our research makes us excited about the power of feminist movements to address systems of oppression and realize the transformative change donors seek. Feminist movements are organizations, leaders, and networks working together to change power structures that reinforce gender and other inequalities.1 Led by people with lived experience of the gender power imbalance and other injustices, feminist movements challenge the compounding factors of discrimination, taking an intersectional approach to address our most intractable problems.
And they are effective. In recent years, feminist movements in Argentina, Ireland, and Mexico realized crucial gains in reproductive rights. Farmworkers in the United States secured better wages and working conditions, including curbing sexual violence in the fields. And feminists in Nigeria organized intense protests to bring an end to an abusive special police squad.
To date, feminist movements have achieved their successes with minimal philanthropic support. In 2017, less than 1 percent of total foundation giving, and in 2018 approximately 1 percent of gender-focused international aid, was directed to women's rights organizations, which we use as a proxy for lack of data on feminist movement funding.2,3,4 Most women's rights organizations have never received unrestricted or multiyear funding.
Shake the Table and The Bridgespan Group teamed up to understand how we can better connect global philanthropy with feminist movements. We conducted 43 conversations with high-net-worth individuals, insti-tutional funders, and leaders of feminist movements and funds. This report offers practical ideas for all philanthropists, including those whose core focus is not gender equality. Our recommendations include:
Understand the power structures that shape our homes, communities, and systems.

Re-examine risk. Recognize the greatest risk is not investing in the feminist leaders and organizations that are actively tackling systemic injustice—and facing well-funded opposition.

Fund feminist funds, which are primary supporters of feminist movements.

Shift your practices. Expand your sourcing beyond your close-in network, and ensure your diligence practices aren't screening out feminist movements. Fund across the ecosystem and provide long-term general operating support.

Measure what matters to movements. The multifaceted work of movements will likely require a range of measures. Work with grantees to define success—and allow them to pivot as needed.
We urge philanthropists to invest an additional $6 billion by 2026 ($1.5 billion annually) in feminist movements. Specifically, focus unrestricted, multiyear funding on feminist movements in the Global South, as well as those led by women, girls, and nonbinary people from Black, Indigenous, and communities of color worldwide.
We acknowledge the many voices that informed this report, both directly and indirectly. In particular, this work has brought us into relationship with feminist leaders who are advancing strategies to fulfill a dream of greater equity, peace, and freedom for all. We are humbled to share their stories and calls to action for philanthropists here.

Shake the Table
bridges movements for racial, gender, and economic justice and philanthropy. They share knowledge, move resources, convene dialogue, expand networks, and create practical tools.
Learn more >>
About the Authors
Pamela Shifman is founder of Shake the Table and president of the Democracy Alliance.
Swatee Deepak is a London-based social justice and philanthropic advisor and founding partner of Shake the Table.
Tynesha McHarris is co-founder of the Black Feminist Fund, principal of Black Harvest, a Black feminist consulting firm, and founding partner of Shake the Table. She is based in the United States.
Anna Quinn is a New York-based strategist and researcher and founding partner of Shake the Table.

Nidhi Sahni is head of The Bridgespan Group's US Advisory unit, based in the New York office.
Debby Bielak is a partner based in Bridgespan's San Francisco office.
Stephanie Kater is a partner based in Bridgespan's Boston office.
Jasmine Reliford is a consultant based in Bridgespan's New York office.

Illustrations and report design by Shreya Gupta
Edited by Cynthia Phoel

Photo credits:
Top: Gemma Chua-Tran, Sam Burriss, Yusron El Jihan/unsplash.com
Call-out box: Mélodie Descoubes/unsplash.com
Bottom: Ehimetalor Akhere Unuabonaunsplash.com