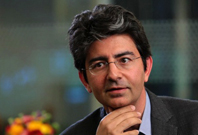 In the 1990s Pierre Omidyar forged new ground, both real and virtual, with his online marketplace eBay. When his company went public in 1998, he became an overnight billionaire. Since then, Pierre and his wife, Pam, have been focused on philanthropic pursuits and are breaking new ground again—this time with new models of philanthropy. Through the Omidyar Network, a "philanthropic investment firm," Omidyar uses impact investing to help improve the lot of the globe's poorest people.

Broadly defined, impact investing means investing capital to generate social impact in a way that also provides monetary returns. And though it has plenty of detractors, the hybrid for-profit/nonprofit model reflects the deepest values of Omidyar, who believes business can be—and often is—a force for social good.

The Omidyar Network reflects that belief. It invests in a wide range of nonprofits and for-profit companies that have the potential for profound social impact. For example, on the nonprofit side there are companies like Refugees United, which is a web-based platform that enables displaced people to register to find missing family members. On the for-profit side, there are companies like d.light, which sells affordable solar lights to the world's poorest, many of whom lack access to electric light. To date, the Omidyar Network has made $321 million in for-profit investments, and $276 million in nonprofit grants, according to the organization's website. Not surprisingly, Omidyar has a wealth of experience around the subject of impact investing. Here are three insights he shares.
Consider how you can put all your philanthropic dollars towards impact.
Omidyar believes that philanthropy should support more than a type of funding, and the Omidyar Network is structured to support that belief. The organization works across the social and business sectors, operating both a limited liability company (LLC) and a 501(c)(3) foundation. If he had to do things over, Omidyar says he would have used his philanthropy to invest in for-profits much earlier. He believes the additional taxes he now pays "a small price to pay to be able to use the power of the private sector to improve people's lives at a very large scale."

Pierre Omidyar takes the tax hit to invest philanthropically in for-profits and nonprofits.
See the full archive of Pierre Omidyar's videos.
Invest in strong nonprofit and for-profit leaders.
Training and developing great leaders is the next big challenge for humanity, says Omidyar. To that end, the Omidyar Network employs three full-time recruiters. The financial capital a philanthropist provides has far less chance of creating impact if those in the organization don't have the necessary skills and leadership ability. Furthermore, he says that in the coming years the role of talent and leadership will only become more crucial. "Money matters, but impact matters more and how you get to impact is through the people."

[Related: Scaling Social Impact.]
Embrace risk.
Pierre and Pam Omidyar set aside up to 10% of spending for experiments, learning, and developing relationships with other people with novel ideas. Though not limited to the idea of impact investing, he says that "Experimentation is an important part of what we do and in fact, philanthropists...ought to be in a position of taking on more risk than they traditionally do." He believes philanthropists would do well to learn from the VC sector. Of venture capitalists he says, "these guys are at the pinnacle of all of the forces that have led to the creation of talent and they're...happy if three out of the 10 things that they pick are successful," he says. They realize "failure is a key part of their success."

[Related: The Social Sector Needs to Take More Risk and Accept Failure]
Pierre Omidyar's Key Messages for Philanthropists