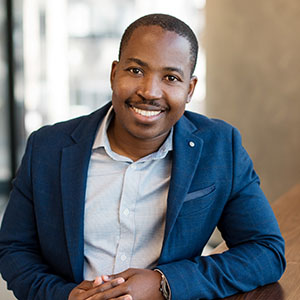 The Bridgespan Group has announced Nkanyiso Hlongwa as the new head of its Africa office. Hlongwa is a partner at Bridgespan and serves philanthropy, nonprofit, and impact-investing clients who seek to enhance their impact in Africa. He recently coauthored the report Closing the Capital Gap on Impact Investment in Africa.
Hlongwa brings to the role broad sectoral knowledge—in areas such as agriculture, energy, and financial services—and has been driven by his passion to create lasting impact, support sustainable livelihoods, and contribute to creating accessible development opportunities in Africa.
He takes over the position from Jan Schwier, who will remain co-head, Asia and Africa.
"Over the past few years, Bridgespan has been able to cement a growing set of relationships with NGOs and funders in Africa," Hlongwa said. "I'm excited to take on this new responsibility, and along with our talented team, influence thinking and action in the social sector."
Since its establishment in Johannesburg in 2019, Bridgespan Africa has grown to more than 25 staff members and has published research on large-scale funding and funding disparities, impact investing, and funder collaboratives and funding models in Africa.