Bridgespan Impact Labs
Workshops That Accelerate Social Innovation and Impact for Nonprofits, NGOs, and Philanthropy
Workshops That Accelerate Social Innovation and Impact for Nonprofits, NGOs, and Philanthropy
---
How Bridgespan Impact Labs Help Nonprofits and Philanthropists Advance Impact
Achieving breakthrough impact often requires engaging stakeholders with diverse perspectives and experiences to help find the answers to complex problems and to pursue aligned action. Traditional planning and consensus building processes can take significant amounts of time and resources and often do not result in the types of relationships and shared commitments needed to create change. For nonprofits and philanthropists confronting these types of challenges, Bridgespan-led Impact Labs (both virtual and in-person) can help to jumpstart, accelerate or sustain progress. Impact Labs help leaders:
Arrive at better solutions: By engaging a diverse group of stakeholders, Impact Labs can help leaders develop a more comprehensive view of how their work intersects and build a shared vision for a path forward. Impact Labs often lead to more innovative and effective solutions by providing a structured, immersive process for conversation, problem solving, and co-design of solutions.
Produce faster outcomes with greater efficiency: Impact Labs often accomplish more over a few days through intense group collaboration than is possible through a series of standard meetings over many months.
Build leadership team knowledge and management muscle: The Lab format enables participants to build shared understanding and knowledge, resulting in stronger networks and relationships.
Virtual and In-Person Impact Labs are Unique Convenings That Accelerate Change
Active and solutions-oriented: Impact Labs engage the stakeholders responsible for implementation in co-designing solutions. As a result, there are no passive participants. Solutions are more pragmatic and valuable.
Creative and effective: Labs make strategic use of methods drawn from a variety of sources, including human-centered design, future search, appreciative inquiry, and open-space technology, to foster teamwork and enable breakthrough thinking. These methods engage participants in different ways to draw out their unique perspectives and expertise. We design the space (virtual and in-person) for inclusion and to spark creativity.
Bridgespan's Role in the Collaborative Process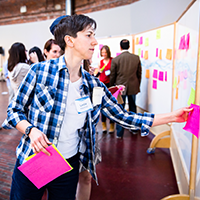 We create the space, structure, and experience that help groups to do their best work. Our role as a neutral, outside facilitator enables all session participants to engage fully. Each Lab is unique, and we tailor our approach accordingly. In developing the right structure, we conduct research to understand the context for the session and to identify readings, experts, and other resources to bring into the session. We facilitate group interactions using a detailed agenda that is developed in advance and modified during the Lab itself. We document the content and process of the Lab, and share the results of the session to enable participants to continue to move forward.
Funders We Have Helped Advance Their Strategy with Impact Labs
How Bridgespan Collaborates with Blue Meridian Partners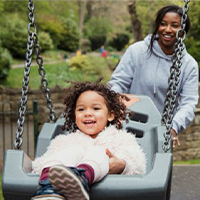 Blue Meridian Partners assembles results-oriented philanthropists to make investments in promising solutions to the problems that limit economic mobility and trap America's young people and families in poverty. The Studio @ Blue Meridian embraces experimentation and provides flexible resources to help organizations prepare to scale. Bridgespan has been a key partner in supporting the work of The Studio @ Blue Meridian since its inception, including working with The Studio to co-design and execute a series of virtual workshops to help a set of extraordinary social sector leaders to develop and refine their approaches to achieving scale.
What Blue Meridian Partners Has to Say About Working with Bridgespan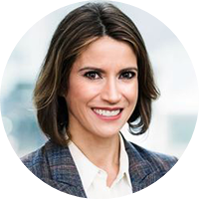 "The team at Bridgespan was nimble, creative, and thoughtful. I can't imagine having been on this journey without them."
Lizz Pawlson
Blue Meridian Partners, Managing Director, Portfolio Strategy & Management
Organizations We Have Helped Using Impact Labs