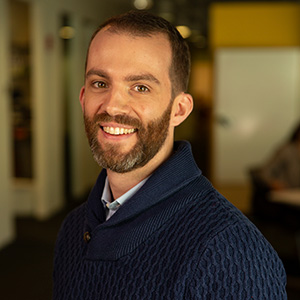 Derek Brine
Partner, Boston
---
Derek Brine is a Partner in Bridgespan's Boston office. He's passionate both about democracy and how to design effective, inclusive organizations. Over the past few years, those two interests have come together in both strategy and operations work with Planned Parenthood, the ACLU, and Lever for Change – where he worked with the finalists of the Stronger Democracy Award. Derek has also spent extensive time helping to develop and implement Bridgespan's Leading for Impact® program, coaching over 15 nonprofit leadership teams in both Atlanta, and Boston. And as a recovering engineer, Derek has a deep interest in the emerging role of technology, data, and advanced analytics in the social sector and is helping lead the firm's efforts to understand the role these forces will play in the future.
Prior to Bridgespan, Derek founded and ran a USAID-funded research program at MIT called CITE that tests products designed for consumers living on less than $2 per day. He has conducted water and sanitation (WASH) research and testing in northern Ghana, started an agricultural processing firm in Kenya, and worked in several other countries around the world. He began his career designing water and wastewater treatment facilities as a civil and environmental engineer.
Derek holds a Bachelor of Mechanical Engineering Degree from McGill University and Master's degrees in Environmental Engineering and City Planning from MIT.