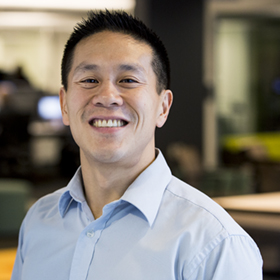 Donald Yeh
Partner, New York
---
Donald Yeh is a partner in Bridgespan's New York office. Donald has worked with both philanthropic and nonprofit organizations on topics including strategy, operating models, and capacity building. He has worked extensively with field-building organizations, including in the climate, adolescent, and community development fields. Donald previously served as head of Bridgespan's Asia office (2021–2023).
He is co-author of "
Reimagining Global Operating Models: Steps Multi-Country Organizations Are Taking to Advance Equity and Shift Power Locally
" (Bridgespan.org, 2023),
"
Bridging the Gap on Funding the True Costs of NGOs in India
" (Bridgespan.org, 2022), "
Building Strong, Resilient NGOs in India: Time for New Funding Practices
" (Bridgespan.org, 2021), and "
Bold Philanthropy in India: Insights from Eight Social Change Initiatives
" (Bridgespan.org, 2018). Donald also co-authored "
Making Founder Transitions Work
" (
Stanford Social Innovation Review
, Spring 2017).
Donald joined Bridgespan from Lincoln Center for the Performing Arts, where he was responsible for developing programs to build Lincoln Center's brand, attract new audiences, and expand access to the arts. Prior to this role, Donald was a manager at Bain & Company, where he advised global clients across sectors, with a focus on operating model design and organizational effectiveness.
He earned an MBA from the Kellogg School of Management, where he was a Siebel Scholar. He also holds a Master of Music from Northwestern University and a BS in Mechanical Engineering from Rice University.