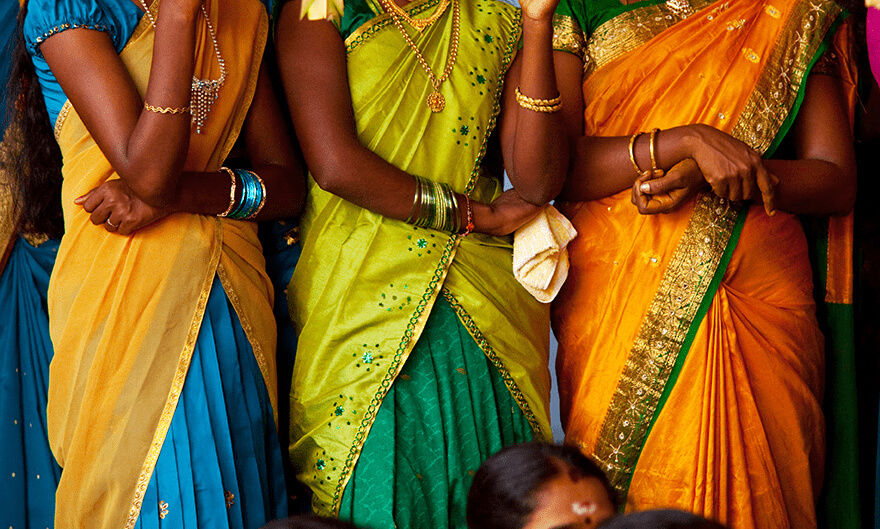 (Photo: Galyna Andrushko/Adobe Stock)
As India enters its 76th year of independence, it's a significant time to reflect on the social progress that has accompanied political shifts and churns in the economy. Social assistance schemes and policies like reservations have helped empower the lives of millions of minorities and marginalised social groups who would otherwise be forced to continue living on the fringes of society.

However, it would be remiss to say that these constitutional guarantees have ushered in a right to equality and dignity for all. Take, for instance, the recent split verdict delivered by a division bench of the Delhi High Court in the fight to criminalise marital rape. The verdict underscored the strides we need to make in upholding women's agency and bodily autonomy.

Marital violence, religious and caste-based discrimination, and even climate events like floods and droughts assume greater significance when viewed through the lens of gender, with women bearing a disproportionate burden of the impact. In imagining a truly inclusive and equitable society over the next decade, the need to support feminist movements—organisations, leaders, and networks working together to challenge and change power structures and advance equity—has never been more acute. The evidence for supporting feminist movements in India is also substantial. Success stories, such as the women-led efforts to combat rising waters in the Sundarbans, abound, strengthened by the commitment showcased by leaders with lived experience of the gender power imbalance and other oppressive structures.

Momentum to support feminist movements has been building steadily over the years. When Lynne and Peter Smitham, co-founders of The Kiawah Trust, narrowed their philanthropic efforts in 2012 to focus on adolescent girls in India, few organisations shared their approach. Nearly a decade later, the field has changed dramatically. The Smithams' close work with its philanthropic partner in India, Dasra, helped draw other private and corporate philanthropists to support women and girls, fund research and collaboration, and make capacity-building grants in the sector.

To bolster the case for supporting feminist movements, Shake the Table and The Bridgespan Group coauthored Lighting the Way: A Report for Philanthropy on the Power and Promise of Feminist Movements. The study describes how funding feminist movements can support a range of causes and calls for an additional USD 6 billion in funding for feminist movements by 2026.

India's richest doubled their wealth in the pandemic. It is time donors ramp up their giving to those working to address deep-rooted inequities in our society. Our research points to the following five ways to help unleash these movements' potential to effect tangible, sustainable change:
Understand power structures, which shape relationships, homes, communities, and every system with which we interact. Feminist movements dedicate themselves to shifting this power. We suggest recognising that patriarchy cuts across every issue and listening to those closest to the challenge.
Re-examine risk: Some types of investments, be they financial or philanthropic, are typically quite linear and technical, with fairly predictable outcomes. Feminist movements fit squarely into the less predictable, more transformational category, which some philanthropists may view as risky. But to address systemic injustice, the real risk is not investing in these leaders and organisations
Fund feminist funds: Feminist funds offer an excellent way to support burgeoning movements and move money to constituency-led feminist groups. Created by, for, and with women, girls, and nonbinary people, feminist funds are primary funders of feminist movements, particularly in the Global South. A vibrant and diverse landscape of feminist funds exists and can absorb a lot more capital.
Shift practices: Funders should reevaluate their existing processes for selecting grantees to consider how they can be more collaborative, responsive, and inclusive. If philanthropy deepens its focus on root causes and systemic, entrenched inequalities, it will likely increasingly turn to feminist movements to achieve its goals. Funders can accomplish this by expanding their sourcing beyond close-in networks, using diligence tactics that elevate feminist movements rather than screen them out, and funding the ecosystem.
Measure what matters: Funding feminist movements requires rethinking how we measure success. Our interviews with these funders reveal that dialogue with grantees is an invaluable way to surface the indicators of progress that matter most. We suggest using a range of measures to mirror the many areas in which a feminist organisation may be working and collaborating with grantees to define success. As philanthropists measure progress, they should be mindful of trade-offs and be ready to pivot. Finally, they can also direct attention to narrative, story, and details. Many of the philanthropists we interviewed have viewed stories as a more authentic way of evaluating success.
As we revel in 75 years of independence, it's time to course-correct and fund lasting, systemic change—for us all—through feminist movements. Given this huge and timely opportunity to collectively give and be a part of investing in systemic change, how far will donors go to live into our country's full potential?