Helping Foundations Support Grantees to Increase Their Social Impact
As foundation leaders, you want to do everything you can to make sure your grantees are set up to succeed. Drawing on 20-plus years of consulting experience with nonprofits and NGOs, we can assist your grantees with strategic plans to make the most of your support.
---
How We Help Your Grantees Increase Their Social Impact
Nonprofits and NGOs often have limited resources to invest in bold strategic planning and operational improvements. We work closely with your grantees to meet these challenges. Our highly collaborative process tackles complex problems and identifies practical solutions. We help nonprofits and NGOs understand and overcome the barriers to scaling their impact. Our services include:
Updating Strategy: We help your grantees revise their strategic plans to achieve greater impact, including an evaluation of grantees' opportunities to expand existing programs or services, or launch new ones.
Strengthening Grantee Leadership: We work with your grantees' leaders to help them build management and leadership skills.
Fortifying Grantee Organizations: We collaborate with your grantees' leaders to improve operational processes to deploy people and resources most effectively.
What Youth Villages Has to Say About Working With Bridgespan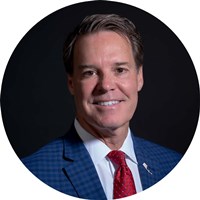 "We had participated in business planning before our relationship with Bridgespan began in 2005 but collaborating with them was like going from watching TV on an old black and white set to technicolor. They've helped us develop six national or state plans, becoming true partners in our work, not just consultants. Bridgespan's expertise, experience and business acumen has helped us look at the Child Welfare System very differently. They've consistently encouraged us to think deeper about our mission, driving us to have much greater impact in helping our country's most vulnerable children and families - especially helping young adults aging out of the foster care system - live successfully."
Patrick Lawler
CEO, Youth Villages
Foundations Bridgespan Has Helped Support Their Grantees
We have had the privilege working with many foundations' grantees with their scaling strategies and helping them to scale their social impact—including the list below.

Bridgespan Publications about Supporting Foundation Grantees
Our insights have been published by Forbes, Harvard Business Review, and Stanford Social Innovation Review. Our articles also are available on our website.