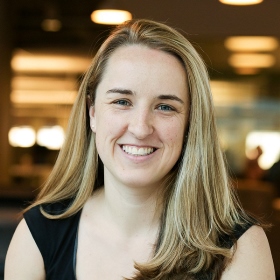 Ali Kelley
Partner, Boston
---
Ali Kelley is a partner in Bridgespan's Boston office. Since joining Bridgespan in 2011, Ali has focused on structuring major philanthropic initiatives of $5-50M.

Ali advises clients across all the stages of making major gifts: sourcing, due diligence, strategic planning, establishing grant terms, and implementation. In this work, Ali has supported funders including Blue Meridian Partners, Co-Impact, and The Steven & Alexandra Cohen Foundation.

Ali has also collaborated closely with the recipients of major gifts. This includes supporting nonprofit organizations with growth strategy, business development, and financial modeling. Organizations that Ali has supported in this capacity include Youth Villages, HealthySteps, and Project ECHO.

Ali has worked across all of Bridgespan's practice areas: Education, Global Development, Public Health, Philanthropy, and Children, Youth & Families.

Ali previously worked at Cambridge Associates, where she evaluated investment opportunities for foundations, universities, and families. Ali has an MBA from Stanford University and a Master's in Education from the Harvard Graduate School of Education. She earned her undergraduate degree from Dartmouth College. Ali serves on the advisory board of the Lwala Community Alliance, a nonprofit hospital in rural Kenya. Most weekends Ali can be found outdoors, hiking, skiing, or shellfishing.