Making Big Bets: Significant Philanthropic Giving to Accelerate Your Impact
Big bets are typically multimillion-dollar grants or initiatives that can powerfully advance social change. Identifying the best opportunities and structuring philanthropic giving well can be challenging. Our consultants work with you to build an ambitious strategy and identify nonprofits, NGOs, and visionary leaders whose work you can dramatically accelerate, ultimately delivering results for society.
---
How We Help You Plan a Big Bets Strategy for Philanthropic Giving
We begin by asking you to tell us about your vision and the outcome you want to influence. Guided by your principles and values, we conduct rigorous research to identify the best opportunities for your investment. Big bets are deeply personal investments, so we work closely with you to identify opportunities that match your vision for social change.
Structuring Giving: We work closely with you to structure your philanthropic giving, which might be a single, multimillion-dollar grant or a number of related grants. We also support your grantees' ability to absorb and deploy the funds.
Sourcing and Vetting: We identify opportunities to match your resources with nonprofits that can deliver on your goals—explicitly casting a broad net to identify leaders most proximate to the issues they seek to solve. We also screen grantmaking opportunities with mutually-agreed upon criteria, incorporating lessons from our work on racial disparities in philanthropy.
Evaluating Impact: We identify clear milestones and design accountability measures and systems to support implementation and monitoring.
What Jeff and Tricia Raikes Have to Say About Working With Bridgespan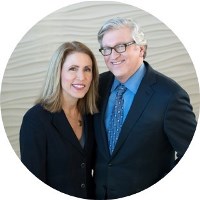 "Bridgespan has been an invaluable partner in the Raikes Foundation's work to foster environments that cultivate learning mindsets and skills for students—particularly those of color and from low-income families. With Bridgespan's collaboration and expertise, we translated our aspirations into an actionable strategy that will work as well for us as for our grantees and partners."
Jeff and Tricia Raikes
The Raikes Foundation
Helping The Raikes Foundation Develop an Innovative Education Initiative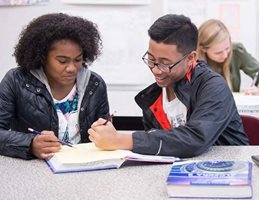 The Raikes Foundation sought to develop an innovative education initiative to transform the experiences and outcomes of students of color and those from low-income families. Bridgespan collaborated with the Raikes team to develop a strategy to dismantle structural and systemic inequity in schools and create equitable learning environments for all students – regardless of race or class. The resulting Building Equitable Learning Environments Network comprises a diverse group of leading school support nonprofits deploying continuous improvement approaches to accelerate learning through practice. The network is now entering its next phase and expanding to engage districts.
Individuals and Families Bridgespan Has Helped Make Big Bets
We have had the privilege of working with some of the most ambitious and generous individual donors and family foundations on their Big Bet strategy.
Bridgespan Publications About Big Bets for Social Change
We have been conducting research on the power of Big Bets for social change since 2015. Our insights have been published by Forbes, Harvard Business Review, Stanford Social Innovation Review and are available on our website.
Bridgespan's Big Bets for Social Change Experts