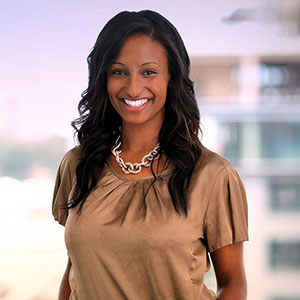 Naomi Senbet
Manager, Boston
---
Naomi Senbet is a manager in The Bridgespan Group's Boston office. She brings mission-oriented finance and strategy expertise to bear, advising a diverse array of clients on matters from impact investing strategy to non-profit due diligence.
Prior to joining Bridgespan, Naomi was an Associate Director in the State and Local Government consulting practice of Guidehouse, where she led the team addressing the Commonwealth of Massachusetts' COVID-19 fiscal recovery efforts. While at Guidehouse, she also served in a pro-bono capacity for the largest homeless services provider in New England.
Before Guidehouse, Naomi was an investment analyst at Capria Ventures where she led the sourcing and diligence of prospective fund managers for inclusion in its impact portfolio and global network. Prior to Capria, Naomi worked as a securitized products analyst at Mitsubishi UFJ Financial Group (MUFG) Securities Americas, covering Fortune 500 issuer clients across various asset classes and regions.
Naomi earned her BA in Economics from Columbia University. She also holds an MBA from The Wharton School of the University of Pennsylvania where she was a Frank L. Coulson, Jr. Endowed Fellow and MPA from the Harvard Kennedy School where she was a Presidential Scholar.
Outside of work, Naomi lives in her hometown of Washington, DC, where she enjoys brunch hopping, trail running, and museum going (not particularly in that order). A proud Ethiopian-American, Naomi's other interests include global development and spicy food.