Since 2004, Build Wealth MN (BWM) has worked to reduce the racial wealth divide in the Twin Cities of Minneapolis-St. Paul, Minnesota, by helping individuals and families build wealth that can be passed from one generation to the next. "We saw how the economic potential of people of color was untapped in our community," said David McGee, the executive director of BWM, which is a nonprofit community development financial institution (CDFI). "Lenders were taking advantage of communities of color to strip their equity, and our mission was to address these disparities by helping them build sustainable economic wealth."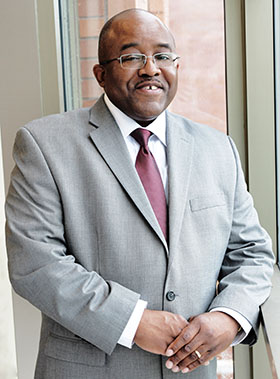 In the beginning, the organization held trainings at local churches to educate community members about predatory financial products and how to avoid them. "We wanted to help our communities understand and recognize the systems targeting them with predatory practices," McGee said. "As a banker, I could bring what I had learned to help families avoid these practices and to gain access to capital."
To date, BWM has helped more than 3,000 families become homeowners and learn to create and manage budgets effectively. Yet, despite its success and the small grants it received for training, BWM hit a funding wall when it decided to lend directly to its clients. "We were too tiny to get the funding necessary to lend at scale," McGee said. This is not unique to BWM, McGee added. "It is common among nonprofits led by people of color who do the work in successful, outcomes-based programming. Finding funding to take our work to scale seems to consistently elude us."
Enterprise capital, as I wrote in the report Blueprint for Enterprise Capital, helped shift the funding paradigm for BWM.
What Is Enterprise Capital?
Enterprise capital offers a way to build nonprofit's financial strength. It calls for multiyear, unrestricted funding that targets an organization's balance sheet, matching the time frame and flexibility a nonprofit needs to support its long-term vision and strategy. At the heart of the case for enterprise capital lies the golden rule of finance that financial strength comes from the ability to match sources and uses of funds because long-term, flexible capital provides the patient funding necessary to build the infrastructure, capacity, and initiatives necessary to achieve an organization's mission.
Old Concept, New Imperative
Enterprise capital builds on timeworn concepts. Clara Miller, founder of the Nonprofit Finance Fund and president emerita of The Heron Foundation, coined the term "philanthropic equity" almost two decades ago to make clear that nonprofits need the same type of capital as businesses to succeed. Not only did she identify how enterprise capital fuels nonprofit growth and resilience, but she also described how "providers of growth capital … play a protective role—not only for the enterprise but also, and more importantly, for the ultimate risk takers: the beneficiaries and causes everyone hopes to serve."[1]
Bridgespan's work on indirect cost recovery—or "pay what it takes"—also "reframes how funders and their grantees think about building strong, resilient organizations." It calls for funders to cover a grantee's indirect costs and the costs of core functions, and for grantees to know and be candid about what those true costs are.
Both approaches to funding seek the same outcome: to better position nonprofits to increase their impact.
[1] Clara Miller, "Capital, Equity, and Looking at Nonprofits as Enterprises," Nonprofit Quarterly, June 11, 2019.
Deployed strategically, enterprise capital also has the potential to address decades of inequitable funding for organizations led by and serving people of color. The Bridgespan Group's research shows that many of these nonprofits are caught in a cycle of chronic underfunding, with small asset bases limiting funders' views of their potential.
An enterprise capital view positions funders to counter this inequity by directly building the net assets—or equity, on a balance sheet—of these organizations. Bolstering the balance sheet of nonprofits both offers a direct investment in advancing the organization's mission and builds the assets necessary to leverage additional debt capital. In BWM's case, its inability to raise capital directly corresponded with its lack of net assets: lenders typically seek $1 of net assets for every $4 of debt, a condition the nonprofit just couldn't meet.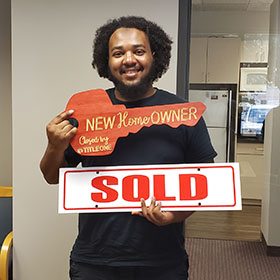 In 2020 though, BWM joined a pioneering training and capacity-building initiative called Building High Impact Nonprofits of Color (BHINC), to help build the assets it needed to scale its work. Led by Prosperity Now, BHINC, an initiative developed while I was president of Prosperity Now, focuses on training organizations in financial management, analyzing their financial statements, and providing financial coaching to help them raise capital as one element of a broader capacity-building menu. BHINC inspired McGee's team to create a program called 9,000 Equities, which aims to reduce the racial wealth divide in homeownership rates by 15 percentage points by financing 9,000 new homeowners of color over the next five years in the Twin Cities. Fewer than 25 percent of Black households currently own their homes in the region.[1] This ambitious program would require an equally ambitious goal for fundraising.
The cost for the first phase of BWM's project to finance mortgage products was $10 million, including $2.5 million of equity or net assets (i.e., enterprise capital), and the rest in low-cost, long-term debt. "Rather than looking for grants based on what they will give us—where we often hear 'we are too small'—we are looking at this request as an investment in our mission," McGee said. "We view funding 9,000 Equities as a different type of giving: enterprise capital and debt could significantly change homeownership in Minnesota," McGee added. "Funders are not just giving BWM money; they are investing in creating change."
With this in mind, McGee purposely shifted BWM's approach to fundraising to raise enterprise capital that would unlock the organization's full potential:
First BWM shifted the "ask." Building this type of capital requires a different tack. In BWM's case, the nonprofit hoped to secure equity and debt financing, two types of capital many nonprofits aren't accustomed to asking for. "There is a serious shift in thinking; I had to give up the view of that when we ask for something we have to beg for it—these conversations that I am having are about an exchange of values," he said. This new approach to funding assumes that funders want to alleviate poverty through homeownership; it assumes that BWM's path to social change and its values are shared with others. "Our approach to fundraising assumes that people would love to engage in our work but don't have the time to do it themselves, so instead, they can contribute resources," McGee said.
Second, it worked with funders and investors who understood the value of flexible capital to enhance impact. Enterprise capital is long term—it builds a foundation for other money and financing options and encourages funders to be in it for the long haul. In BWM's case, funders who have experience running homeownership programs could help the nonprofit realize the full value of its investments. This type of cooperation and commitment will help the organization and its investors achieve their shared goals.
This past December BWM hit its initial first stage fundraising goal and secured enough enterprise capital and initial commitments for low-cost debt to launch 9,000 Equities early in 2022. Given this success, it is moving forward to the next phase of its fundraising campaign to to grow the loan pool to $100 million to achieve its goal of financing homeownership for 9,000 new homeowners over the next five to seven years.
McGee noted that funders and investors really stepped up given BWM's more strategic approach to building capital. "Before we launched this initiative, we analyzed who the players were, who needed to be involved to move this forward, and what type of capital was essential to success," McGee said. "We just needed to keep moving and aligning with others on this strategy."
* * *
Today, more than ever, a new approach is needed to delivering capital to the nonprofit sector. The pandemic exposed deep disparities in our society created by a confluence of factors—structural racism, wealth inequality, disinvestment in public systems, and the consequences of climate change. And it has revealed the important role of nonprofits and social enterprises as "essential businesses" and major drivers of hope and change in our communities. For nonprofits like BWM, enterprise capital offers a way to meet the challenges of the 21st century with a financial product that is updated for our times.
While an Executive Fellow at the Yale School of Management, Andrea Levere drafted the Blueprint for Enterprise Capital to scale the delivery of "philanthropic equity" for nonprofits and social ventures to build their financial strength and resilience while enhancing their impact. She is President Emerita of Prosperity Now, an organization that designs and operates major national initiatives to help build the assets and savings of low-income people and advance research and policy that expands economic mobility for all.
David McGee is the Founder and Executive Director of Build Wealth Minnesota (BWM), a nonprofit that has worked to help thousands of families become self-sufficient and build assets while attaining sustainable social and economic wealth. Since 2004, BWM has trained underserved families and individuals in financial literacy through developing and administering culturally sensitive courses in credit awareness, mortgage underwriting, loan origination, homeownership education, and more.