Helping Foundations Collaborate with Other Funders
Collaborating with other funders can often result in greater impact and social change. Whether it is an informal collaboration or building a multi-donor philanthropy platform, collaboration brings more resources, more capacity, and more leadership to the issue at hand. Having supported many highly successful philanthropic collaborations, we have the experience to identify whether and how to collaborate to achieve the results you seek.
---
How We Support Funder Collaborations
Collaborations can be complex and require experienced facilitation and navigation. When the time comes, we can help you pursue collaboration in a number of ways.
Designing and Launching: We assist in identifying the core value proposition of a funder collaborative and the rationale for how philanthropic resources will lead to social impact. Often we help lead a conversation about increasing the focus on the most marginalized populations, evaluating how race, ethnicity, gender, and caste contribute to inequities.
Sourcing and Vetting Grantees or Investments: We can help you to identify high-potential nonprofits, NGOs, and leaders—explicitly casting a broad net to identify leaders most proximate to the issues they seek to solve. We also screen grantmaking opportunities based on the collaborative's criteria, and incorporate lessons from our work on racial disparities in philanthropy.
Working as Part of the Core Operations Team: We provide staff support for ongoing operations, as needed.
Planning for Impact: We can assist grantees that need operational support and provide a wide range of guidance before and after they receive grants from the collaborative.
Developing and Sharing Knowledge and Tools: We provide guidance on effective measurement and assessment approaches.
What Pritzker Children's Initiative Has to Say About Working With Bridgespan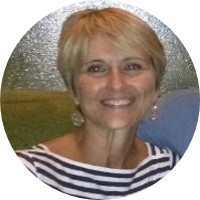 "We trust our Bridgespan partners, as do our grantees and other collaborators. We trust their field knowledge, approach and their way of partnering. They know the early childhood field very well and have partnered with many of the field leaders. Each year there are projects that they are best suited to lead- projects that involve collaboration with other funders- Bridgespan is uniquely skilled to support funder collaboration—they build consensus, they create and drive towards shared goals and lead the groups to action plans and commitments. They bring the field perspective and help us think through how to best catalyze ways to address those needs. In short, Bridgespan is the ideal strategic partner."

Janet Froetscher
President, Pritzker Children's Initiative
Funders Bridgespan Has Helped Collaborate
We have had the privilege of working with many foundations on their collaborations and helping them to increase their social impact.

Bridgespan Publications about Funder Collaboration
Our insights have been published by Forbes, Harvard Business Review, and Stanford Social Innovation Review. Our articles also are available on our website.
Bridgespan's Funder Collaboration Experts